I know I have left this to almost the last possible moment, but I finally have some time (I think I do anyways) to get this done. So here we go.
1. Me!
2011 has been a kind of big year. We had our second son, we moved to a new city and I started a program that I am truly interested in. I am proud of all of what we have accomplished.
2. I Love You
3.  Still Laughing
This is probably only funny to me, but this was the first day my son ever wore a big jacket like this. It was cute and funny because he couldn't sit up in it. I took him for a walk and wanted to get some pictures of him but he just kept tumbling over. He was a good sport about it.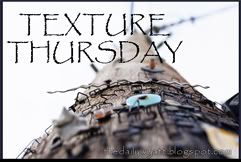 4. Winter Wonderland
Okay so this picture doesn't scream winter wonderland. But to be honest, it really doesn't know here much (if at all). So instead I give you the christmas train.
5. Birthday
My daughters first birthday.
6. Friends
Brother and Sister. I hope they grow up to be best friends.
7.  I was inspired..
It is when I take pictures like these that I am inspired to keep going down the path I am and continue with photography.
8. Spring Fever
The great weather we had in spring 2011 let us get out lots with the kids. This was my daughters first time in the sand.
9. Travel
Sometime this spring we took a day trip to a little holiday island. We had an awesome day!
10. Summer Days
Just loved this beach. There was so much happening!
11. A Day in my Life
See that floor? That is my day, cleaning up and having fun with my children.
12. All Smiles

13. Autumn Harvest
I always find it amazing that the fields are still green in November here.
14. Family or Home
15. Celebrate!
My daughter celebarating her first encouter with Pingu.
And now my children are getting impaitent…