Dear Friday: You came too soon this week.
Dear Readers: Don't worry I am still around! I am sorry I missed my regular posts this past week or so. I have been super busy getting ready to launch my Blogger Design eCourse, which I announced on my design site this week. I will give a bit more details about it below.
Dear Children: I love you.
Dear Husband: I love you also, but please stop bringing up the idea of a number 4. I am hormonal, and have a lovely adorable babe right now, and I just might actually want another if you keep bringing it up. But, I don't think that is something we really want right now.
Dear Commenters: Some of you have left really lovely comments lately. Thank you for this. In those first hazy newborn weeks, a kind comment goes a really really long way.
Canada: I miss you so so much right now!
Dear Sarah: Thank you for your kindness and support these last couple of months. It is people like you that make the blogging community so very much worth it. We may never meet in person, but in some ways, I feel like we already have.
Dear Canadian Post: You suck, you are too slow! I want my packages.. now!
Dear so many other bloggers: I have met so many wonderful bloggers lately, and some of you have been so wonderful in helping me grow my business. Thank you so much for that!
Dear Breastfeeding: I hate you… but that is a post on its own..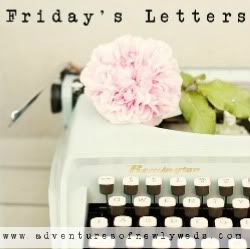 As you read above, I mentioned that I have been busy with something new for Sommerfugl Design. I announced this week that I will now be offering a Blogger Design eCourse. If you want to full details head over the website and check it out, but here is the basics.
I know there are a lot of bloggers out there who just don't have the funds to pay for a designer. We are kind of expensive. However, sometimes the general blogger templates that Blogger provides are pretty bla. I decided I wanted to give all those who use Blogger a hand. I want to help them find a better look for their blogs without it costing them an arm (and maybe a leg). So I decided to make on online course, going over the basics to creating great designs on blogger, and I have decided to keep it cheap.
For 25$ you get access to the eCourse (with about 10 lessons), a eBook with the lessons for future reference, and free blogger templates to work off. Now I know a lot of us are mothers, and we don't always have time, so that is why I will also give access to the eCourse website for 1 month, and during that entire time I will be available for questions, and able to help.
The first class is set to run Nov. 15th, and I will open spots for another class for Dec and Jan soon. Spots have already started to sell, which makes me very excited! I should mention that there is a limited amount of spot in each class to make sure I am able to help all the questions. If you want to learn more about the eCourse, and whats included, click on the button below.