Well 2013 ended much like the year itself. Our son ended up with chicken pox, and I managed to break my good lens which I use for 99% of my shoots. But it is now over.. and time to look forward!
I am not really big into resolutions, but I do have a few things in mind for 2014.
My first thing to work on.. is just trying to be more positive. I have got a lot of negative air around me at the moment, and I need to let it go.
I need to spend more quality time with the kids.. with the phone put away somewhere, the tv and computer turned off.
I want to settle into our house. I really want to make over our room. Paint it, decorate it a bit. Make it feel ours.
I want to cut our soda/cola from my diet by the end of the year.
I want to get our finances under control once and for all. We manage, but I am tired of being stressed about it.
I want to grow my business.
I want to blog more.
In generally, I just want to be healthier in all aspects of my life. I think 2014 is going to be a good year for us. I am happy to be able to finally put 2013 behind me and jump into 2014 with a better mind set.
One thing I will be also doing this year is this: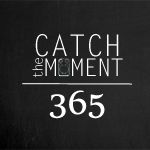 It is a 365 daily photo challenge with a bunch of awesome bloggers being hosted by Stephanie ( http://www.behindthecameraanddreaming.com/), Mindi (http://stavishclan.com/) and Sarah (http://www.nurselovesfarmer.com/). I have decided to do an iPhone challenge and take try and take nice pictures with my iPhone everyday. I will sharing my images mostly with instagram, but I will try and update here on the blog as well.
And that leaves us with this blog. I have been a horrible blogger in the last year. I hope that is going to change. I have decided to not make any plans for this blog. It is just going to be my space to share whatever I am in the mood for. But you can expect a lot of photography and probably a lot about my family life. I know there are some of my followers that know me because of my other blog sommerfugldesign.com and from my blog design business. Well in a couple of months I will be shutting that website down. Currently I am no longer doing blog designs due to the demands of my photography business and my web solutions company. However.. I will be continuing (or I should say restarting) photo editing tutorials on another site. There will be more news about that once I am ready to reveal an expansion to my business that I have been working on. It is exciting and I can't wait to share it with everyone once it is ready.
So goodbye 2013… hello 2014!